Focus on your content, not on formatting it.
Manuscripts is a free authoring tool designed specifically for authors of scientific articles. Unique, specialized features simplify writing and submitting articles and let you collaborate easily with your colleagues.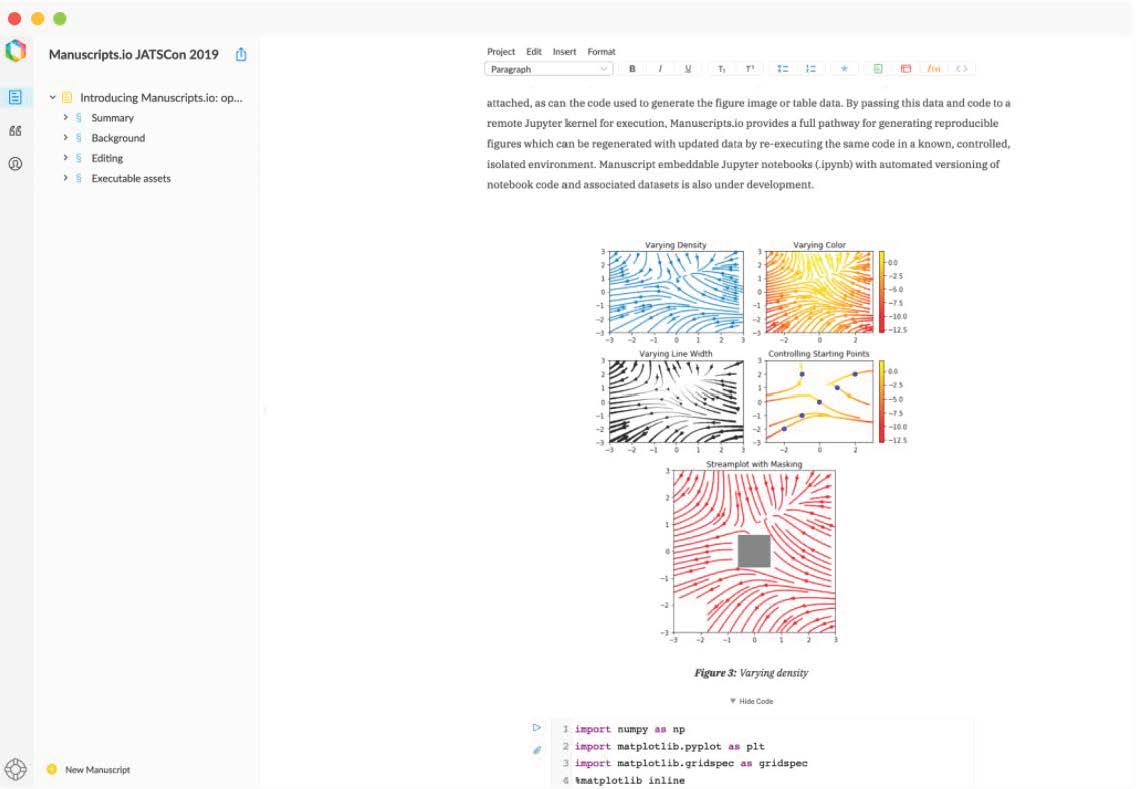 Why should you use Manuscripts?
Built for Open Science: Incorporate—and interact with—the data and code supporting your research, and integrate with your Jupyter lab notebook.
Work with existing files: Easily upload from and export to your favorite file format—Manuscripts converts the files accurately and instantly.
Format your papers automatically: Submission templates let authors quickly format and reformat manuscripts and citations in accordance with a journal's specifications.
Collaborate easily and accurately: Edit your manuscript together, in real-time with your collaborators with workflow management tools that can be tailored to the way you like to work.
Manage your citations: Insert references from a personal reference library or from online sources—no separate reference manager required.
Handle any type of content: Embed math, multipanel figures, video, and audio. The original high-resolution files are tracked and exported along with your manuscript.
Work online or off: The upcoming desktop version of Manuscripts syncs automatically with the online application, so you can work anywhere, anytime.
Use your Google, Twitter of ORCiD account to get started. Create your free account.