Discover the latest research in real-time with Scitrus
Scitrus is a new, personalized discovery application from Atypon, designed for researchers and practitioners. Create your free account and follow topics, journals, authors, and more to create a custom research feed that adapts to your interests.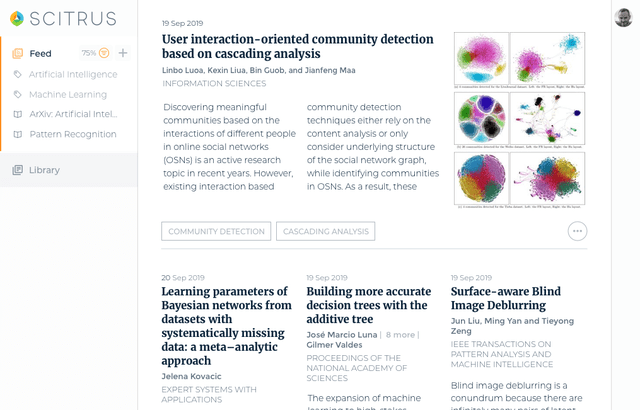 Explore the latest research
Stay on top of research developments with all the most recently published content collected in one place, across disciplines, and filtered specifically for you.
Save time
Scitrus' machine learning adapts based on your interactions with the site to bring you the most relevant content every time you visit, saving you time when keeping up with new research in your field.
Improve your reading experience
An intuitive, social media-style display shows content chronologically, presenting the most relevant content larger so you can keep up with the research more effectively.
How do I get started?
Get started by registering for your free account today on Scitrus.com.
Where can I go for help using Scitrus?
You can message Scitrus staff anytime via the chat icon in the bottom left corner of the screen on scitrus.com or within the app to ask questions or share feedback. They'd love to hear from you!