Author Compliance Tool
Use our ACT to check the ORCID policy of your selected journal.
Distinguish yourself with ORCID
ORCID iD is a unique and persistent identifier that distinguishes you from every other researcher and connects you to your research activities, so you always get the credit for your work.
Funders, institutions, and societies can easily identify you and your research

Page Content

You don't waste time entering repetitive data when reporting on your past activities
Your professional activities are clearly linked back to you, including academic positions, publications, peer review activities and awards
You can easily comply with funder mandates
Watch our video to learn more about how ORCID benefits you:

More than 1200 systems – from academic libraries to manuscript submission sites – have integrated ORCID iDs and many funders have issued a statement or policy relating to the use of ORCID iDs.
Wiley is a member of ORCID and has integrated the functionality into our online publication and submission systems. To make for easy compliance and improve your publishing experience, most of Wiley's journal submission sites allow you to create an ORCID iD and associate it with your account.
ScholarOne Manuscripts
Wiley encourages all authors to register for an ORCID iD and associate it with their ScholarOne account. Many Wiley journals using ScholarOne also require submitting authors to provide an ORCID iD when submitting a manuscript.
Including your ORCID iD with your article submission improves the discoverability of your work and creates more opportunity for recognition. You will only have to supply an ORCID iD during submission once for every ScholarOne journal site, saving valuable time. Wiley then deposits the author's iD to Crossref where the ORCID record will be automatically updated upon article publication, provided the author has given permission for Crossref to do so. Learn more about ORCID and Crossref's automatic update functionality.
Editorial Manager
Some Wiley journals using Editorial Manager have enabled a Single Sign-On, allowing you to login to different journal sites using your ORCID iD. This process also associates your iD with your journal account. Follow these simple steps to complete. For questions, please contact your chosen journal's editorial office.
eJP
Some Wiley journals using eJP require corresponding authors to provide ORCID iDs either as a condition for submission or publication. Please contact your chosen journal's editorial office for more information on their ORCID policy.
Wiley Author Services
Author Services aims to support authors through every stage of the publishing process, from acceptance and publication to promotion. In the Author Services dashboard, users can register for an ORCID iD and associate it with their Author Services account.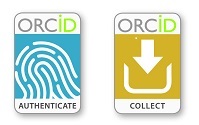 Authenticate. Wiley Author Services is collecting your ORCID iD so that we can verify your identity. When you click the "Authorize" button, we will ask you to share your iD using an authenticated process: either by registering for an ORCID iD or, if you already have one, to sign in to your ORCID account. We do this to ensure that you are correctly identified and securely connecting your ORCID iD. Learn more in What's so special about signing in.
Collect. Filling in the same information about yourself over and over again is frustrating. That's why we let you choose to use information from your ORCID record to populate your Author Services profile. Learn more in Enter once, reuse often.