Help your authors increase the impact of their work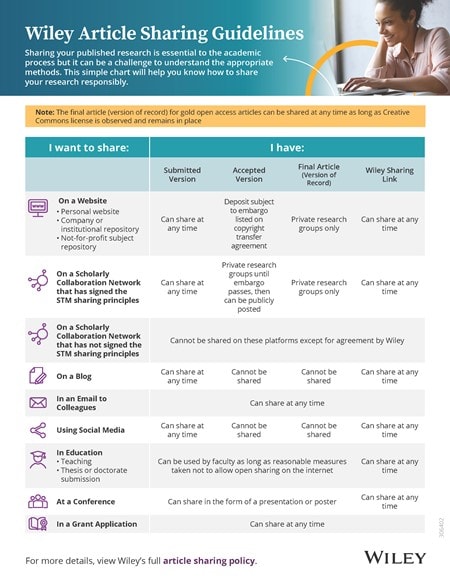 The most effective person to promote an article is the author.
We've created a one-stop shop promotional toolkit to help authors maximize the impact of their research.
Share our promotional toolkit with your authors to help them maximize the impact of their research.
Measuring impact
Wiley helps authors measure the impact of their research supported through our specialist partnerships with Kudos and Altmetric, as well as citation tracking on Wiley Online Library.
Article sharing
Authors can share their article at any stage of publication - ways in which they are able to do this are detailed below.
Authors can share any version of your article with individual colleagues and students if you are asked for a copy, as part of teaching and training at your institution (excluding open online sharing), and as part of a grant application, thesis submission, or doctorate.
For public sharing of your article, see below, or read our full article sharing policy.