Open Research Badges
Wiley believes in transparency in research and publication. A growing number of Wiley journals now badge articles with Center for Open Science Open Research Badges.
What are Open Research Badges?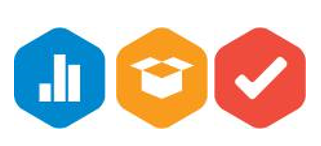 Open Research Badges, from the Center for Open Science, are a way you can gain recognition and reward for taking advantage of the new transparent choices Wiley journals offer, such as data sharing and Registered Reports. When you're considering a journal to publish your work in, they're a signal to you that the journal values open research, and when you adopt a transparent practice, you'll get a badge appearing on your article. There are three types of Open Research Badge:
Open Data Badge - authors choosing to share their study data receive an "open data" badge on their article
Preregistered Badge - authors choosing to preregister their study design (perhaps via a Registered Report with the same journal) receive a "preregistered" badge on their article
Open Materials Badge - authors who make their materials available to other researchers receive an "open materials" badge on their article
Benefits of Open Research Badges include:
An assurance that the journal you are considering values open research
You receive a visible reward when you adopt a transparent research practice, highlighting your efforts to the research community
Badges contribute to increased openness in science, helping celebrate transparent practices- no matter how small or large
How can I apply for an Open Research Badge?
When submitting to a journal that has implemented Open Research Badges, you will see a new question during the article submission process asking if you would like to apply for a badge. If you select "yes," you will be asked to fill out the linked Disclosure Form and upload it with the rest of your files.
If your article is accepted, the Editorial Office will need to review your Disclosure Form in order to grant a badge. The review might include: confirming that the provided links lead to the data, materials, or registration on a public, open access repository, and that the links are related to the report.
Which Wiley journals offer Open Research Badges?
Please refer to individual journals for more information.
Find out more about Open Research Badges from the Center for Open Research.